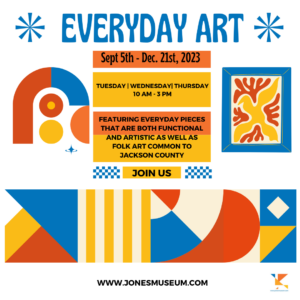 The museum's Everyday Art exhibit features everyday items that don't usually come to mind when art is discussed and items representing folk art traditions in this area.
The display features ceramics, maps, quilts, carving, metalwork, sign painting, textiles, and paintings.
Most of these items have a primary focus that isn't art, but their utilitarian nature shouldn't distract from the artistry and craftsmanship that went into bringing each piece to life.
The pictures below show a selection of the pieces featured in this exhibit.